Removing Grease From Driveways And Sidewalks
---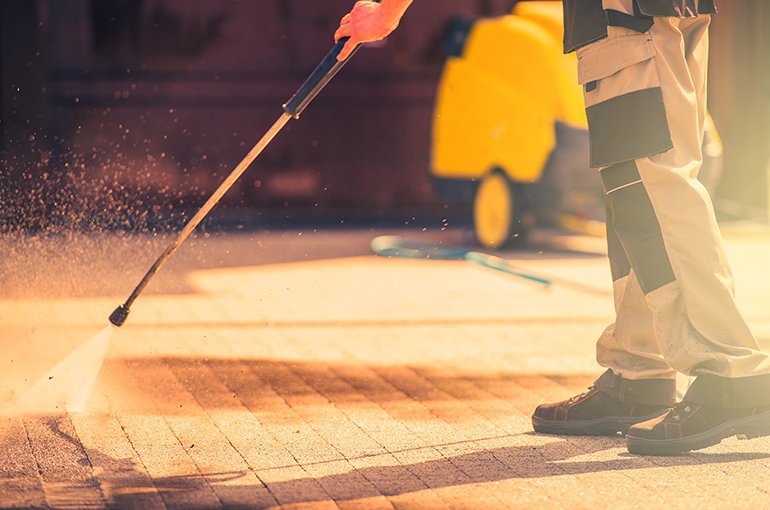 Anyone who has dealt with frustrating grease stains on concrete knows they can be impossible to remove. A leaky car on the driveway can leave behind unpleasant oil stains that won't wash away with soap and water, no matter how hard you scrub. Stop pulling your hair out struggling with removing grease from driveways and sidewalks! These three products are proven to remove stubborn grease and oil stains safely and effectively.
Radiant Red 2000
This super heavy-duty degreaser is the best bang for your buck, hands down. Originally developed for removing the grossest, most stubborn grease from fryers and oven hoods in fast-food restaurants, Radiant Red 2000 is 100% organic and non-toxic. But don't be fooled! The uses of Radiant Red 2000 extend beyond the kitchen and into the garage or any place where stubborn grease stains refuse to budge. The best part is, you don't have to work too hard. Just spray a little Radiant Red 2000 on the worst grease stain, let it sit for 15 minutes, and wash it away with water. Even the worst grease stains are no match for non-toxic Radiant Red 2000. It's like magic!
ACT Concrete Cleaner
Eco-friendly ACT Concrete Cleaner works like a champ to remove tough grease stains from your driveway or sidewalk. Removes grease, oil, and antifreeze stains from any surface, including concrete, cement, pavement, plastic, and other surfaces. The best part? No scrubbing required! Quickly and easily apply ACT Concrete Cleaner on the worst stain, let it go to work, and after a few minutes, wash it away. It's as simple as that.
ACT is safe around people, plants, and animals, and bio-remediates as it cleans. ACT's environmentally sound formula breaks down petroleums and proteins safely and efficiently. ACT says of their advanced formula, "Experience the easiest, quickest concrete cleanup ever while controlling orders. Clean with the same effective processes the oil and gas industry and commercial warehouses use."
GP66 Miracle Cleaner
Known as "a stain's worst enemy" GP66 miracle cleaner is a versatile cleaner and degreaser that works on the toughest stains. Remove grease and oil stains from your driveway or sidewalk quickly and efficiently with the GP66 formula. Works great in the home too on kitchen and bathroom grime, fireplace mess, and more!
Why Waste Time?
Life's too short to try and scrub away impossible to remove grease stains from your driveway or sidewalk. Choose any one of the above three products and start removing unsightly grease in a way that is effective, affordable, and safe for the environment.
Helpful Links
More Tips
---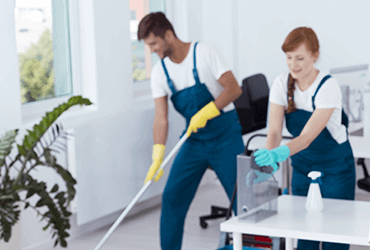 If you're a busy person, run a business with heavy foot traffic, or are tasked with ensuring a super-clean environment for your workers and associates, then you may be wondering what's the best option — hire an internal staff or contract it to a professional cleaning service?
As A business that services the public, it's a responsibility that you now have to ensure that your place of businesses is as clean and sterile as possible. Ensuring a safe, clean and germ-free environment is now an expectation and surely a requirement.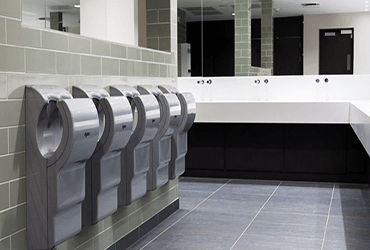 With businesses that want to lower their carbon-footprint and od more to ensure a sustainable planet for future generations, they may be questioning which is more environmentally-friendly: the air hand dryer, or the use of paper towels.