Why A Clean Warehouse Floor Is Important For Safety, Productivity, & Business
---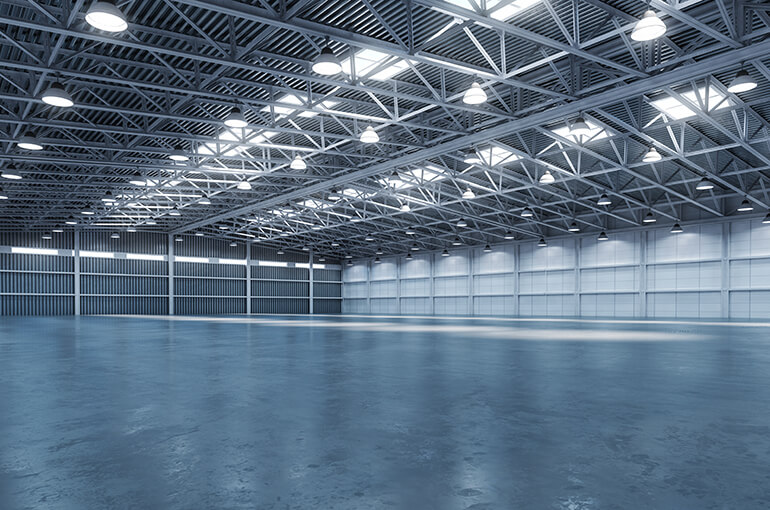 Warehouse floors aren't always associated with being clean, shiny, and sanitary. Since a warehouse is often a place where crates and boxes, cans and containers are stored, it is taken for granted that it doesn't need to be cleaned all that often. However, a warehouse and storage space is a place where there's constant tire tread from fork-lifts, delivery trucks, boxes, creates, and of course shoes and boots tracking mud and ground debris all throughout. Yes, it's a challenge to keep the floors in your warehouse properly cared for because there's constant movement, but it has to be done if you want a clean, sanitary, safe and productive work environment. Despite the mundane and rugged nature of a warehouse and storage facility, the maintenance of it should be a high, if not the top, priority.
Your warehouse floor can soon become a serious hazard to those who work and visit there if you it isn't cleaned and cared for on a regular basis. Since clean floors are important, warehouses included, a professional service like ours at JV Janitorial can help get and keep your together on having clean, pristine, and sanitized floors in your warehouse.
Reasons Why You Should Prioritize Clean & Well Maintained Warehouse Floors
Appearance
Your employees, clients/customers and other visitors (such as inspectors, government officials or potential clients) will be impressed and get the message that the warehouse environment is cared for. Potential clients will be inspired to contract your services and store their items there. However, if they see floors that are dusty and dingy, they'll be concerned that their products (or the products that you store there and are trying to sell them) are also dirty. So regular warehouse floor maintenance is very important if you want to avoid that and make a good impression. Take pride in having and keeping a very clean facility, and it will reflect in your business and products.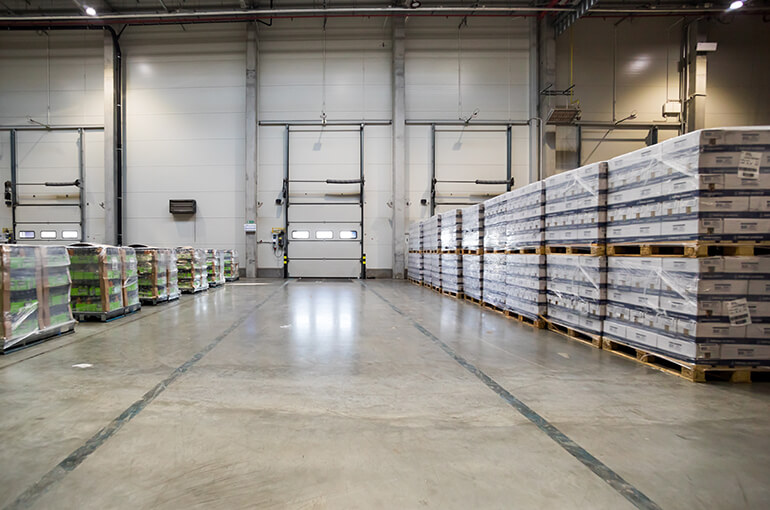 A Clean Warehouse Floor Is Better For Productivity
Imagine a warehouse with forklifts and other vehicles encountering and trying to avoid debris? Also think about what the impact of workers with hand-tucks, dollies, or just walking through but constantly needing to watch their step or step around clutter and rubble would have. It's going to introduce a lot of extra time and effort to the work. Morale is lowered by an unsightly and unclean environment. On the other hand, if your warehouse has clear and clutter-free aisles without dust, dirt, and all sorts of debris is better for productivity. A clean environment also inspires and encourages everyone working there to keep that nice and clean environment that way. We're more inclined to care less about an area that is already shabby-looking and not well kept than we are about one that's in good shape. Think about how much time it will take to clean up areas of dust and debris that has accumulated over time, than it is to have it as practice to keep the floors clean and prevent them from having dirt and clutter build up.
A Clean Warehouse Floor Increases Safety
If safety in your warehouse is a top priority (and why would it not be?), then you know that spilled oil that hasn't been cleaned up, fluid leaking, cardboard not picked up, or any plastic wrap lying on the floor contributes to warehouse hazards. You definitely don't want your employees at risk from something as preventable as a dirty and cluttered up floor in your warehouse! Everyone in your facility should have a clear line of sight and travel paths free of debris, and where there's nothing at to slip when walking nor crash when driving warehouse vehicles. Protect your workers and prevent the situations where you'll need to use your insurance. A clean warehouse floor helps you make sure that everyone has a safe work environment and gets to go home in one piece.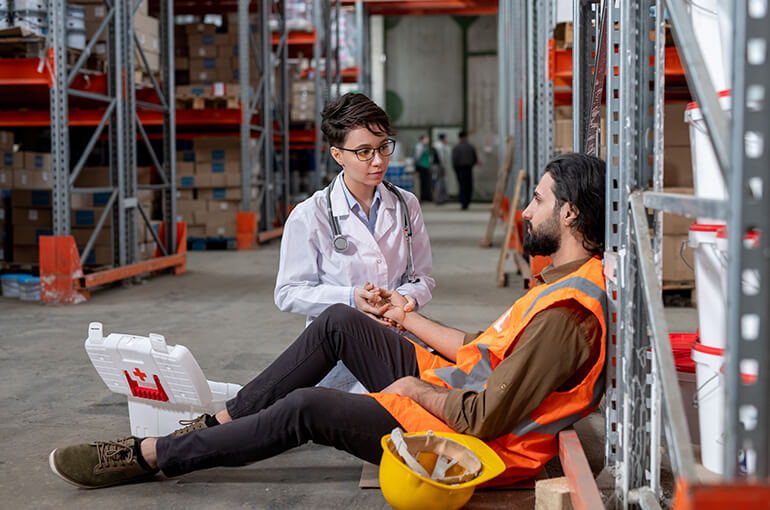 A clean floor and area without debris, clutter, and other junk can prevent a great deal of accidents and help keep your workers safe and free of injury.
We Can Help You Maintain Clean And Safe Warehouse Floors
If you need a professional service to keep your warehouse floors cleaned and well maintained at all times, JV Janitorial is the team you can trust. We can help you stick to a schedule of care to ensure that you have clean, shiny, safe, and well-kept floors in your facility. Regular cleaning and maintenance of the area is the best way to keep it in tip top shape. We can provide general cleaning, and or deep cleaning, and can do so on daily, weekly, or monthly intervals at an affordable cost. Our services get the job done with sweepers, scrubbers, and high-pressure washing tools — as well as knowledge, high skill level, and professionalism.
Contact Us & Schedule Service For Warehouse Floor Cleaning
Get in touch with JV Janitorial today to schedule your warehouse floor cleaning and maintenance and we'll make sure your floors are clean, safe, and as presentable as can be.